5 Things to Know About Buying a House in Michigan in Real Estate 'Crisis'
Posted by Diane Remer on Wednesday, August 11, 2021 at 11:33 AM
By Diane Remer / August 11, 2021
Comment
Link to the full article written by Paula Gardner is here.
Jordan Falby is still living out of cardboard boxes after her July 4 weekend move, but the shelves filled with plants near her living room window already make her house feel like home.
She's thrilled with her three-bedroom ranch in Southfield that has a finished basement, deck, lots of updates and is a short walk to shops and restaurants in nearby Berkley.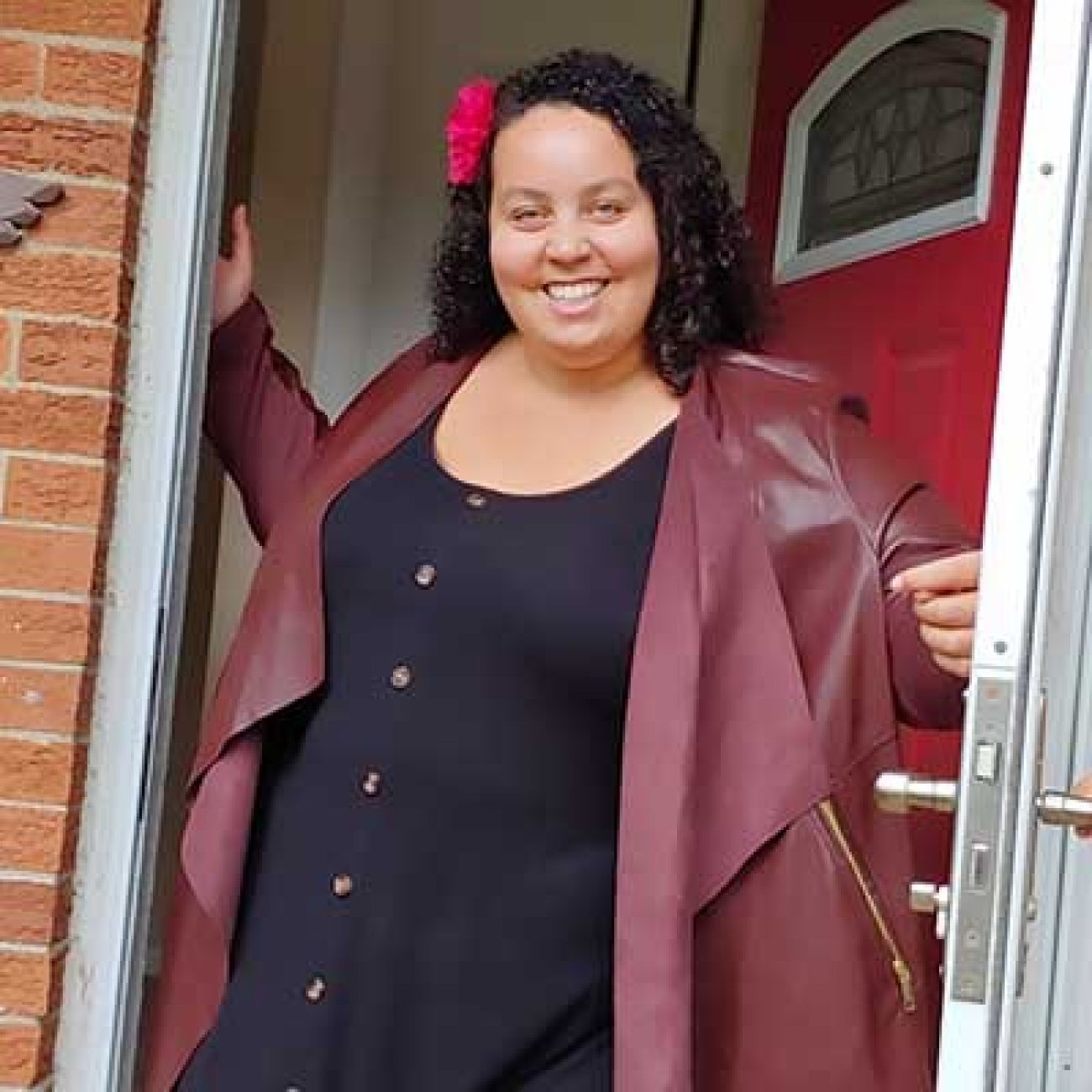 Jordan Falby stands in the doorway of her new house. She credits homebuyer classes through JVS Services in metro Detroit for helping her narrow her search and stay on track during the heated real estate market. (Courtesy photo)
But after spending more than a year searching for a home she could afford, and making six failed offers, she doesn't hesitate when asked for advice for buyers in the red-hot real estate market of summer 2021.
"Give yourself some breathing room," Falby said. "Try not to freak out about it and be anxious. It is really an anxiety-inducing, scary, stressful process."
First-time homebuyers may encounter those emotions at any time, but the national market reached what the National Association of Realtors called "crisis-level" this year. Record-high home prices and historic low levels of listings keeps the pressure on anyone seeking to buy a house this summer.
In many Michigan communities, the pace of sales is hitting a record: In the Dearborn area in June, homes stayed on the market for 13 days, down from 28 the year before, according to real estate data service Realcomp.
"I haven't seen anything like this," said Karen Kage, CEO of Realcomp, of the numbers now reported in the southeast Lower Peninsula.
She added: "(I) question how long this can continue."
Kage is not alone. Others in the real estate industry join potential buyers in wondering what the future holds for housing affordability and availability.
Data from the National Association of Realtors indicates the number of U.S.. homes on the market this month is 18.8 percent below July 2020.
That follows months in early 2021 when listings were at record lows, so that is giving some in the industry hope that availability will move out of crisis level, despite the number of sales continuing to increase along with availability.
Yet buyers are still going to find "an extreme shortage of inventory," said MIke Heath, a Realtor at Coldwell Banker Schmidt in Gaylord.
Here are five topics worth knowing about if you want to buy a house in Michigan this year:
The market is red hot, but not everywhere.
Falby started her home search expecting to buy in Ferndale or Royal Oak, where listings caught her eye that were one-third higher priced than what she ended up buying.
The program manager for digital equity and includes at United Way of Southeast Michigan enrolled in a homebuyer class at JVS Human Services, which coached her through the entire home search and purchase.
Once she confronted what she could afford, she worked with her Realtor to set priorities. It wasn't long before she recognized that her target area had to change.
Falby's Realtor pointed her toward some different areas, and she walked around those neighborhoods. Eventually, she decided that northeast Southfield, where the median list price is $225,000, "was a really good fit."
That kind of exploring can pay off. While Falby's new house is closer to her office than if she'd been able to buy in Ferndale, some market factors in different communities may let a buyer find a new house if they are willing to take on a longer commute.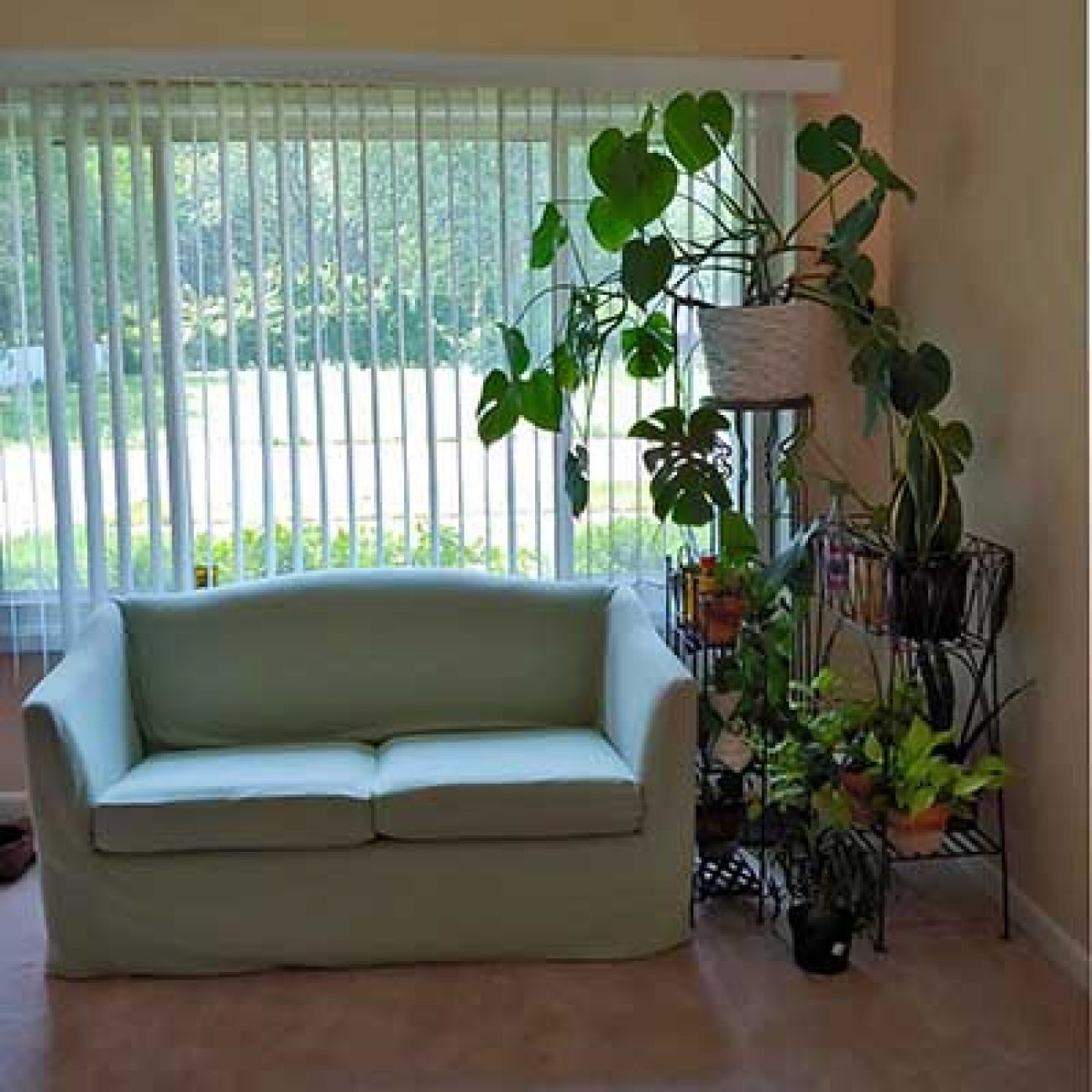 Jordan Falby says plants make her feel at home in her new house. She bought it earlier this summer after making offers on six other properties. (Courtesy photo)
Learning more about price trends could help a buyer find a community with less competition than, say, Grand Rapids or the Grosse Pointes. Prices have declined in two areas of the state so far this year: Huron County, in the Thumb, is down 8 percent, and Shiawassee County, northeast of Lansing, is down about 1 percent.
Comparing sales prices in nearby areas also could help expand searches for buyers experiencing sticker shock.
For example, Lenawee County's average sales price is $185,981, compared to $379,486 in greater Ann Arbor just to the north.
"One of the things that the pandemic has done is so many people understand that many people work from home," Kage said. "... That widens the areas where they can look."
And higher-priced homes in southeast Michigan are starting to take a little longer to sell, some experts say. That's a sign that a buyer in the $700,000 range or higher may not get into a hyper-competitive situation — and maybe could make a successful offer at list price or lower.
But competition remains high statewide.
The average number of showings, according to Realcomp data, jumped to 13 per house this summer from 11 a year ago, showing how more people are looking to make deals, and how sellers want their homes exposed to as many buyers as possible before choosing a buyer.
Know your budget.
Housing affordability is a big issue in Michigan and the nation, as prices rise and lower-income households are priced out of purchasing.
Across the state, according to the latest data from Michigan Realtors, the average year to date sales price in May was $226,527, an increase of 20 percent from the same period in 2020.
That puts the pressure on buyers, who now have to come up with more money to bid on a house that a year earlier would have cost them $187,505 for that average-priced home.
Out-of-pocket expense increases are compounded with the trend toward buyers making offers with appraisal guarantees, or promising to still buy a house for the offer price even if the appraised value comes up short.
In Falby's case, she bid $30,000 over the list price on the house she ended up buying, promising to cover up to $10,000 if the appraisal came up short — and it did, exactly $10,000.
That's one example of how buyers may be borrowing more and bringing more cash to the closing table than they'd planned.
For low- and moderate income buyers, the situation is especially frustrating, said Laltsha Cunningham, who supervises the financial capability program at JVS Human Services.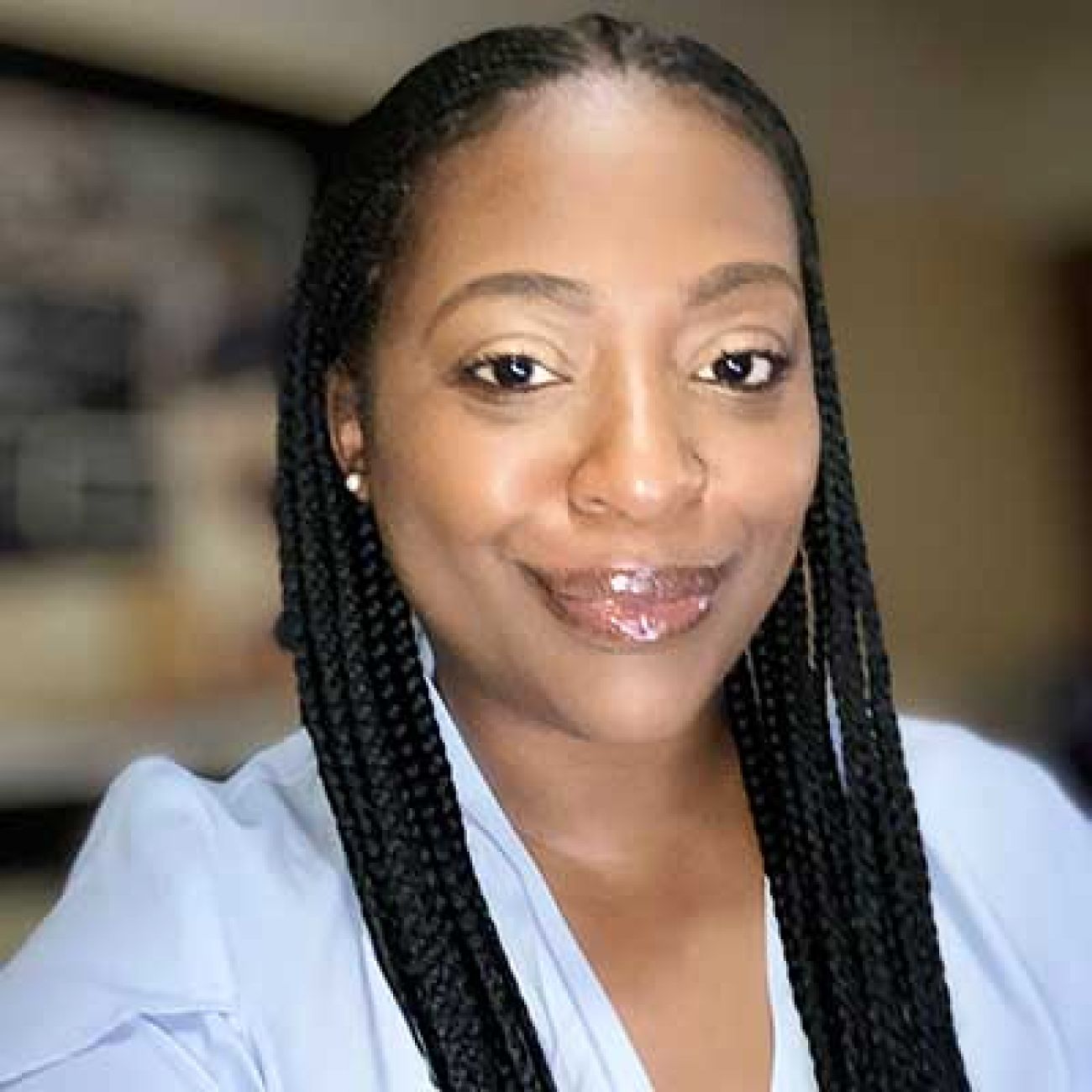 Laltsha Cunningham manages the homebuyer education program through JVS Services in metro Detroit. (Courtesy photo)
The classes teach about finding a house, home inspections, costs that new buyers face over the first few years of ownership, plus types of mortgages and how to improve a credit score to qualify for one.
Over the past eight to 10 months, Cunningham said, the courses have had to dig deeper into what to expect in the market as the buying process changed, with multiple bids per property now common and the average sales prices in southeast Michigan reaching 102.7 percent of list price.
"A lot of homebuyers feel like they have to move fast," she said. "We encourage them to really think about their money and is it really worth paying over asking."
The alternative, she added, isn't often what they want to hear: "Maybe they'll realize now is not the time to purchase."
Be rock-solid on the financials. Know numbers might change.
Any offer that will be considered seriously by a seller will be accompanied by either a promise of all-cash at closing, or the buyer getting a mortgage.
Cash may be king, said Carol Trowell, a Realtor at Dupont & Associates in Detroit, but buyers are getting homes with mortgage preapprovals.
"Not pre-qualified," she emphasized. "Pre-approved, so the bank only needs the appraisal (to finalize the loan)."
However, the eventual mortgage is not based on what a buyer agrees to pay, but the appraisal, which is a bank-ordered analysis of a home's value.
Lenders will only write a loan up to a percentage of the appraised value, Trowell said. That would be 80 percent of an appraised value, leaving the rest to be covered in the down payment, if buying with a conventional mortgage.
If a home appraises for less than the accepted offer, there are a few options: a buyer can bring extra cash to close the deal, a scenario that possibly already is part of the contract, if an appraisal waiver is written into the offer; or a seller can reduce the price down to the appraised value. Neither option may make both sides happy.
"There's a tightrope that we have to walk with this," Trowell said.
Experts said experienced real estate agents can help buyers and sellers navigate that at the offer stage — directing buyers to keep an offer realistic and guiding sellers to accepting the offer that is most likely to withstand the appraisal challenges, rather than the highest one.
One other thing to note, Realtors say: Terms for FHA and Veterans Administration mortgages may look favorable to a buyer when comparing them to a conventional mortgage, but many sellers won't consider them this summer due to risks that something will emerge during approvals to stall the sale.
"Sellers are not interested in a low-down payment loan," said Heath, the Gaylord Realtor. "They're not completely shut out, but, man, they're having a more difficult time."
Think about value in a different way
For buyers, even in this market, just getting a house could be worth it, even if they have to stretch their finances and know their price exceeds appreciation metrics.
But in the bigger picture, experts are looking at price escalation and what it means to both the market and longer-term values.
It's possible that prices are at peak right now, meaning that buyers may not be able to resell homes at similar prices if values decline.
Another part of a decision about buying at peak market is anticipating how many updates a house will need and how the cost of the changes will add to the total investment into the property.
One thing to keep in mind: The pace of price increases is not the same as the value increase that appraisers see. Those professional analysts of real estate value track price trends over time, and it can take time for that data to catch up to scenarios like dramatically rising sales prices.
Kurt Schmerberg, an owner of Affinity Valuation Services in Washtenaw County, said most of that area's agents are pricing homes at a reasonable level, knowing buyers will bid it up.
However, he said, those higher offers can result in a distinct mismatch between the appraisal and the sales price. Not all buyers will be comfortable with that dynamic — and appraisers can feel the same way.
"We can't find that value in the marketplace," Schmerberg said of his analyses when people agree to pay well over listing price. "It's not there. When those sales close, wherever they close, … it artificially pulls everything up."
Pete Hendershot, also an appraiser at Affinity, gave an example of a house that sold in Ann Arbor for about $940,000, after it was listed for $899,000. Two years earlier, it had sold for $800,000.
However, Affinity's analytics show the appreciation over that time period in that portion of the city is about 6 percent, not the 18 percent reflected in the sales price.
"We're required to do a three-year sale history for every property we do an appraisal on," Hendershot said. "In that situation, we have to disclose what those people did to the house to take it from $800,000 to in excess of $900,000. And they didn't do anything. They just lived in it."
What's next?
First, for anyone determined to buy now, more new listings should enter the market this fall. Some will reflect sellers who may have been on the fence over the last few years recognizing they have the opportunity to cash-out for prices higher than they'd ever considered, said Heath, the Gaylord-area Realtor.
Also in play is the July 31 end of the national moratorium on foreclosures on single-family homes that was implemented during the pandemic, Heath said.
National data this month from the National Association of Realtors showed 3.76 percent of U.S. mortgages, or 1.9 million homeowners, are in forbearance, or behind on mortgage payments.
Most people who had to halt mortgage payments due to financial issues have made arrangements with their lender to add payments to the end of their mortgage term, refinance or sell the property and pay off the loan.
So while some new listings from foreclosures are expected to cover the inventory gap between new listings and potential buyers, the expected increase in lender-owned sales is not expected to either come in a wave or push prices down dramatically.
"They're smart sellers," Heath said of the lenders that will turn to foreclosure sales. "They're not going to flood the market."
Most expect mortgage rates to increase, which will reduce affordability for borrowers.
The National Association of Realtors said the 30-year fixed mortgage rate is likely to be about 3.5 percent by the end of 2021, up from 2.78 percent in late July, and the inflation rate to average 2.7 percent in 2021, despite going over 5 percent this summer.
Experts also have a range of opinions on when the market could stabilize once the traditional "summer lull" period passes.
Trowell, the Detroit-based Realtor, said she believes some of the buying frenzy could level off by spring 2022.
Others say that the availability logjam that keeps sellers from listing will continue, due in part to new home construction also catching up to demand.
"We're not going to get out of this," said Schmerberg, the appraiser, "until there's an abundance of new housing or something in the economy that puts a damper on demand."