A 12-Step Guide for Selling Your Home
Posted by Diane Remer on Friday, May 13, 2022 at 4:00 PM
By Diane Remer / May 13, 2022
Comment
click "here" to read the original article by Matt Carson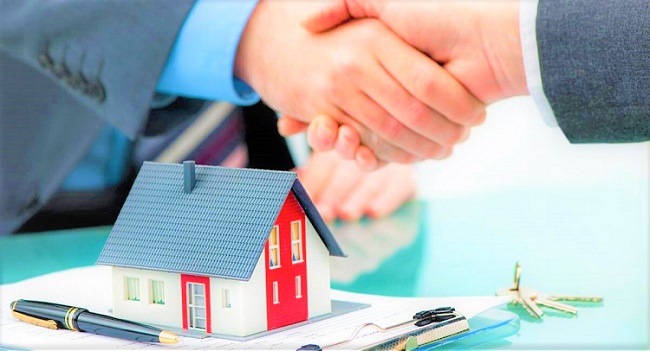 So, you've decided to sell your house—now what? There are many steps involved, and the whole process can sometimes seem confusing, even overwhelming. Well, we're here to help. While each home sale can be just a little different, there are a few things that they will have in common.
We've put together a handy guide to walk you through this journey from start to finish, to make selling your home a smooth and potentially more lucrative experience. Let's dive in.
Step 1: Speak with a Real Estate Agent
The first step should be to contact a local real estate agent. This could be the one who sold you your house in the first place, or one that's recommended to you by friends or family members. The real estate agent will be instrumental throughout this process, so make sure it's someone you trust who has a proven track record. Once you've decided which agent to work with, they become your "listing agent," who will be your representative during this process.
Set up a time and place to meet and discuss your situation, your goals and overall strategy. The real estate agent will work with you to create the listing for your home that will encourage potential buyers to give your house a look.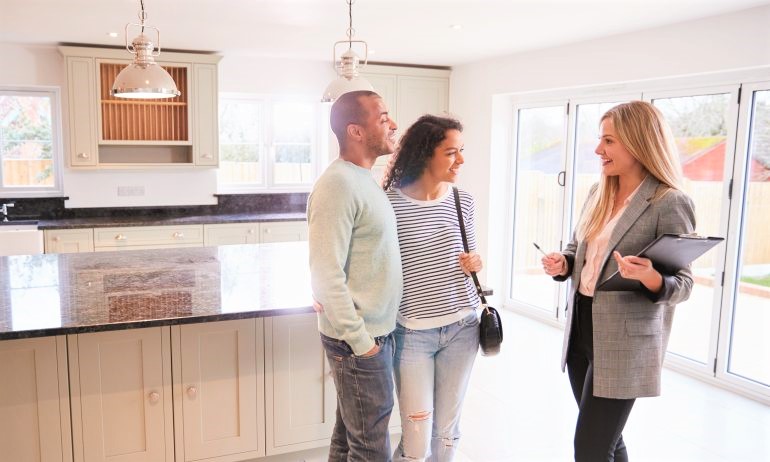 Step 2: Make a Plan for Repairs
Depending on the current state of your home, the next few steps may come easily. If you're home is in tip-top condition, the amount you need to do here may be minimal. If your home is in need of repairs, however, you might consider acting on these steps before contacting your listing agent. In either case, go through your house room by room with a critical eye and a notepad.
Imagine that you are a potential buyer making a walk-through for the very first time. Are there any things that might raise a red flag? Cracks in the walls? Uneven or damaged floors? Old kitchen appliances?
Make a note of all these things, then prioritize the order that you want to fix them. If your listing agent is onboard at this time, definitely get their feedback. They will have a wealth of knowledge on how to go about checking these things off the list.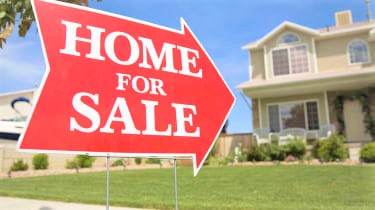 Step 3: The Exterior
A good place to start is to take a look at your home from the street level–curb appeal is essential. What does a potential buyer see when they pull up? The exterior of your house is your chance to make a first impression, so focus on the details.
Make sure you don't have cracks in the paint or foundation, that the roof is in good order and your landscaping and lawn are both neat and tidy. Give buyers that reason to say yes as soon as they arrive with an exterior that inspires love at first sight.
Step 4: Update the Kitchen
If you have already moved out of the home when it starts showing on the market, most of it will be empty space. One of the places that buyers will naturally gravitate towards is the kitchen since it will be partially furnished already. This is your chance to really hook them by creating a space a buyer can imagine themselves using.
Pay particular attention to your cabinets, countertops and sink. You might also consider updating your kitchen appliances as your home goes on the market. It's an extra investment up front, but you might be able to increase your overall asking price if buyers walk into a beautiful, modernized kitchen.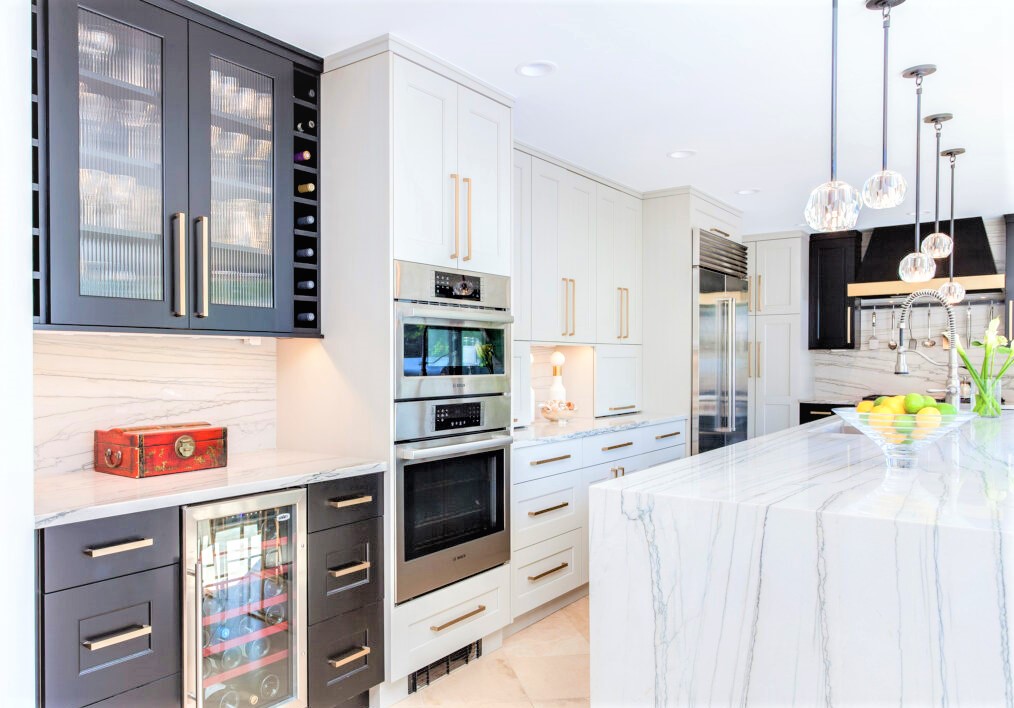 Step 5: Refresh Interior Spaces
This step is two-fold, but they go together: walls and floors. If you have carpet or wood floors, you'll want to take a look at what shape they are in before you start hosting walk-throughs. Do they look worn or faded in any places? If you have tile in your foyer, kitchens or bathrooms, are there cracks or gaps? If the answer is yes to any of these, it's possible you'll need to repair or replace flooring.
Then, do the same thing for the walls. See if there are any small touchups you can make to them, such as filling in nail holes with spackle. A fresh coat of paint is one of the cheapest and most cost-effective ways to give interior spaces new life. Sometimes even painting a single 'accent' wall a different color can add a new dimension to the room with minimal effort.
Step 6: Don't Forget the Backyard
If your home has an outdoor living space, it can be a big selling point. You don't have to have an elaborate deck, gazebo or pool to pull this off, or even a large backyard. Just make good use of the area that's available and aim for a cozy space where buyers could unwind or entertain.
Families are often looking for yard space for their pets, so they'll be looking at the condition of the fence and any side gates. Others might look at places to have a cookout, plant a garden or place a tool shed. Definitely keep the grass and any trees neatly trimmed. Like the kitchen, you'll want buyers to imagine themselves living in that space.
Step 7: Set the Stage
Once you've worked through all your repairs and your house is ready to show, take one more pass through it to make sure everything is ready. The bathrooms and showers should all be spotless, all the trash should be gone, and floors should be swept and/or vacuumed. In addition, you should declutter your space and remove photos and personal décor. Give the buyer a blank slate to visualize themselves living in the house.
If you've already moved out of the house, this might be simple. If you are still living in the house, you'll want to take extra care that your furniture and décor are all in their proper place. Also make sure you dust and that all laundry is put away. It's the little things like that that can be the difference between a win and a missed sale. You really are putting on a show for the buyer, so give some thought on how you can set the stage for success.
Step 8: Research Your Price
Once your house is ready to show, you'll need to know its current value, which would include any of the additions or updates you made to get it to this point. One of the easiest ways to get an estimate is to use Guaranteed Rate's home evaluation report. Your real estate agent is another good resource. They will have insight into how much homes are selling for in your neighborhood, along with what they think your house could reasonably sell for in their professional experience.
It's best to have a range in mind with your dream offer at the top and the lowest offer that you'll consider at the bottom. If you need a second opinion, you can always order an appraisal from a third party to make sure that the price that you are setting is as accurate to the current market as possible.
Step 9: Put Your Home on the Market
All the way back at Step 1, we mentioned your home's listing. By now, you and your real estate agent should have plenty of material to create what is, essentially, an advertisement to bring potential buyers to your door. Photos of the property are a critical part of the listing, so be sure to take the time to get them right.
Also, don't forget to mention any and all improvements that you've made along the way. You never know what little detail, such as a recently replaced water heater, will pique interest in your home or be the difference between a buyer choosing your property over another one.
Again, this is where your real estate agent can really shine. Listen to them closely, because presenting real estate in a positive light is—quite literally—what they do for a living.
Once your listing goes live, you should start receiving requests for potential buyers to come by and tour your home.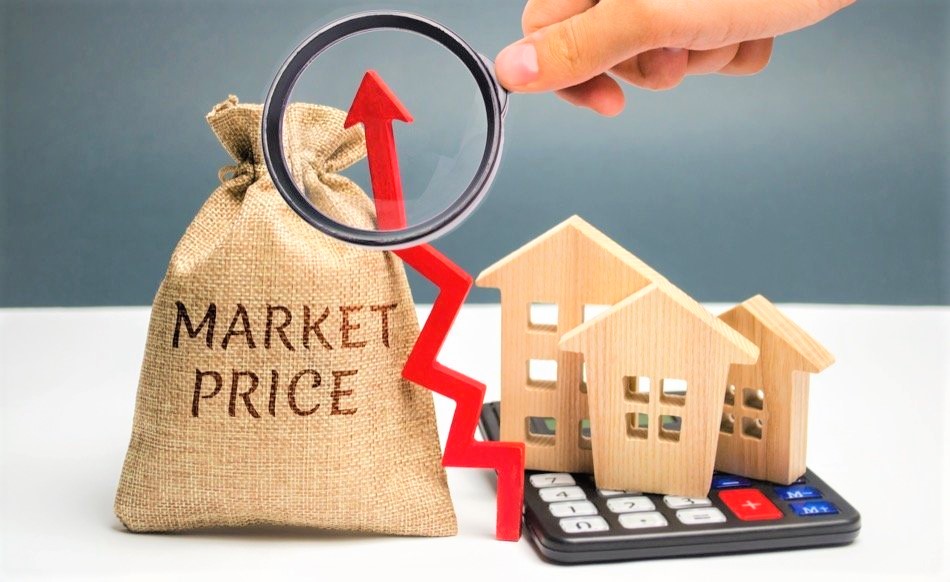 Step 10: Consider Offers
Settle in, because this step might go either fast or slow depending on the housing market in your area. Whether you get an instant flood of offers or a slow trickle, you'll want to consider each offer carefully. While it can be tempting to take the first offer that meets your requirements, there may be more to the situation than that. Does the buyer want your house so that they can flip it, or is it a family looking to buy their first home? Those are all factors that might come into play before you make your decision.
If, for some reason, you don't get any solid offers on your home, it may be worth your time to revisit the previous steps on this list to make sure everything is working as it should.
Step 11: Accept the Right Offer
You're almost there. Once the right offer comes along, and you accept, it's not quite over. There may be a back-and-forth dialogue between you and the buyer. They will hire an inspector to come and take a look at every aspect of your house from the foundation to the duct work. This is the moment you've prepared for since the beginning, and why so much of this list is about getting your home ready.
Your real estate agent will act as the go-between in most cases. Keep in mind that buyers are looking for the best deal possible, too, so try to be patient with them as you work through their conditions. Remember, though, that as the seller, you are the one who is ultimately in the driver's seat.
Step 12: Closing Expectations
This is the finish line for this particular journey. Once the buyers close on the house, they become the new owners. Unless you have negotiated a leaseback from the buyer to stay in the house after closing, it's recommended that you be completely moved out by the day they sign all the paperwork. This will allow the new owners the chance for a final walk-through.
Once the new owners have closed on the house, you should receive the amount you agreed upon, usually by wire transfer. This can take a few business days to process, so don't worry if you don't see the money in your account immediately.
With that, you've successfully sold your home! As you can see, a lot of what determines a successful home sell is in the preparation, before your house ever goes on the market, so there's no time like now to get started.